Thursday, June 18th, 2015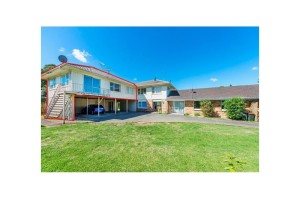 How To Find a Good Real Estate Agent For Listing Your Ellerslie Property
If you are selling your home you really do need to do some research in regard to who you hire as a real estate agent for Ellerslie property listings. You are going to do much better if your agent is proactive in the marketplace, and knows what they are doing compared to those who take things easy, and many agents do.
Too many agents simply list the property, and then let it sit, hoping that by just having it on TradeMe or the Real Estate website, someone will see it and buy it. Although this can, and does happen, it is more likely to sit with nobody taking any action, simply due to the numbers of homes that are on the market at the time.
There are many factors that will influence people to buy your home, not the least of which is the fact that you clean things up, mow your lawn, trim the bushes and clear out the junk and debris in your home. But you can have the best looking property around, but it is not going to do much good if no one actually comes to see it.
Some of the questions that you need to ask include how many properties does the agent sell in a year, do they specialise in homes in the Ellerslie area, and what are their strategies to get people in your door to look at the house?
It also boils down to selling the house yourself as opposed to hiring a real estate agent. Unfortunately, the way some agents approach a listing makes selling the house yourself look like an attractive option, considering that they do no more than they do in the way of marketing your home.
And that is the key – marketing your home. The realtor that you choose must have some sort of strategy of marketing your property in addition to just putting the listing on TradeMe or RealEstate.co.nz.
If the agent you hire is part of a larger office, it can be an advantage, because if other realtors are aware of your home, they will be more likely to show it since it is within the same agency.
Who is the most successful agent in town? All real estate agents don't come wrapped in the same package. There is always someone in town who is selling more houses than everyone else, and there has to be a reason why. Year in and year out, this one person seems to be a dynamo, and perhaps you should talk to that person.
They may advertise more, they may have a better network of other real estate professionals, they might have a great hook-up with the financial side of things, and they may just be better at this profession than their peers. Whatever the reason, your odds will probably be better with someone like this, than a relative that is just starting out, or someone who does not sell many homes at all.
Hustle is a word that seems to be lost on many people, and in the real estate business, he or she who "hustles" will get more business. In other words, they really work at getting your house promoted with ads, bringing it up at meetings, and generally showing your house to a lot more people. For example, Mark Tung, a real estate agent in Ellerslie, has been very successful. Check out his record here markpatsy.co.nz.
You should probably get your Ellerslie property listings in the beginning for 30 to 60 days tops, just to get some experience of that particular agent and find out their work ethic. Does the realtor communicate with you, or are they difficult to get on the phone? Do they have a plan of action that they share with you, or are they all show and no go, in the final analysis.
Do your homework, check with relatives and friends, and make your decision for a real estate agent for Ellerslie property listings based on what you think will work best, but get a definite plan of action and see that your realtor follows through with it.