Thursday, December 12th, 2019
Services You Can Expect From A Wellington Internet Marketing Agency
Hiring an Internet marketing agency is one of the best things you can do for the promotion of your business. A good Wellington Internet marketing agency will ensure that your website performs well in the search engines and they can also manage your paid ads and social media marketing. However, with that said, we will now look at some specific services that you can expect.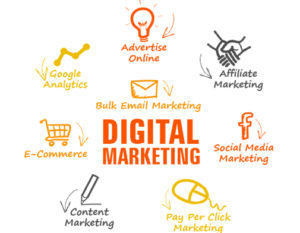 Firstly, we will start with SEO or search engine optimisation. This is quite essential if you want to get organic traffic from Google and other search engines. The Wellington Internet marketing agency will start with an SEO audit of your current website so that they can figure out the current state of your site. This means determining what keywords your site is currently ranked for, their exact rankings, traffic, backlinks, quality of your backlinks, if your site has been penalised by Google, whether your site is suffering from spam or other attacks, the speed and technical performance of your website and more. Once you audit is complete, they will provide a report which will show everything that is right and wrong with your site and their plan to fix it.
Another service that you can expect is keyword research and on page optimisation. Proper keyword research is essential for SEO because if you fail to optimise your site for the right keywords, then you won't get ranked for those keywords. If you already have enough content, the agency will analyse your content and re-optimise them so that you not only rank for more keywords or the right keywords but also for long-tail (multi-word) keywords. They will also create more content if necessary as well as improve the internal linking within your website.
Next, they will build backlinks to your website.
A good agency will focus on doing outreach and building outreach type links such as guest posts, resource page links, infographic links etc. These type of links are white hat links which Google loves. The agency would all ensure that they build links from relevant sites that have decent metrics that will help to boost the rankings of your website. They will avoid building links using black hat methods unless you personally decide that you're fine with using these strategies on your site.
Other Wellington Internet Marketing Tactics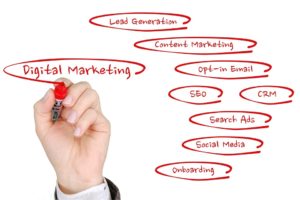 In addition to SEO, they will also manage your paid ads. When paid advertising is combined with SEO, you will get both long-term and short-term benefits. SEO can take some months to pay off, however, you will see results from paid ads almost immediately. They would be able to create and manage various ad campaigns according to your business objectives at the time. For example, they can help you to get direct sales of your products, build brand recognition or even simply increase your audience.
To wrap things up, these are just a few services that you can expect from an internet marketing agency. Of course, there are many more possible services such as conversion rate optimization, website design, social media strategy, copywriting etc. So, it all depends on what you want and once you're clear on that, you can find the best Wellington Internet marketing agency to meet your needs.
GIG Internet Marketing is a long-established Internet marketing agency. Visit their website https://www.giginternetmarketing.co.nz/ for more details.